Does your family suffer from:
Perhaps your home's "respiratory" system has become dirty.
Your furnace and air conditioners share "vents" and "air returns."  We're all used to standing near a vent to get warm air in the winter or cool air in the summer.  "Air Returns" are usually larger and there are fewer of them.  "Air Returns" can often be found in the floor or ceiling.
See if you can find one of your "air returns."  If you're not one to constantly clean your air returns, you'll probably notice considerable dirty buildup.
Microbes, Dust Mites, and Fungus
Every time you run your furnace or air conditioner, you're pushing dirt from the air in your home into that return.  Over time, the inside of your ductwork can become quite dirty. This dirt can breed microbes, dust mites and fungus.  Dust and pollen is also sucked into your ductwork.  When the blower for your furnace or A/C turns on, these tiny allergens are blown through the vents throughout your home.
Most people spend 60% to 90% of their time indoors. (American Lung Association)
Advanced air filters help prevent these allergens from circulating through your home, but filthy ductwork can prematurely clog filters.  If your system uses the simple fiberglass air filters, these contaminates are circulating right back into your living areas – creating unhealthy conditions and reapplying a fine particle deposit on your furniture.
The best way to rid your home of these pollutants is to have them removed from your ductwork.  This is called "removing the source."
How We Restore Clear Contaminates
Brackett Heating and Air, your HVAC specialist in Evansville IN, uses HEPA-AIRE technology to clean your ducts and eliminate these contaminates at the source.  This system uses HEPA-AIRE's patented power vacuum and AIRE-SWEEP compressor to clean your ducts while minimizing noise.
High velocity nozzles run throughout your ductwork.  They dislodge debris from the surfaces of your ducts.
The powerful vacuum then captures and filters particles as small as 1/300th of a human hair while returning air to your home that's "hospital grade."
Benefits of Healthy Climate whole-home Humidifiers
Healthy Climate humidifiers are a whole-home humidifier system that can greatly enhance your homes environment. They work to balance indoor humidity levels and help safeguard against the air becoming too moist or too dry. Working together with your central comfort system, Healthy Climate humidifiers help to maintain ideal moisture levels that provide your family with a healthier home and enhanced comfort whilst preserving the condition of your belongings. Using the evaporative humidification process, they introduce moisture into the home in the form of water vapour. Moisture is distributed throughout the home which prevents the build-up of minerals, bacteria and mold. This helps reduce the amount of maintenance required to achieve superior comfort. With three capacities and two control options, you can rely on Healthy Climate to satisfy your home's needs.
When the Healthy Climate system is combined with Lennox air filtration systems and heating / cooling systems, the result is a consistently perfect indoor environment that you have complete control over. Lennox prides itself in offering air quality products that provide comfort your whole family can enjoy with efficient, integrated systems that are economical to operate. Once operational, the systems automatic control works continuously to purify the air in your home which can protect the health of your family even while they sleep.
If your home could benefit from an air purification system, contact a Lennox representative to arrange a professional Evansville Heating and Air Contractor to visit your home. With our extensive knowledge and experience, we can provide you with the optimal air quality solution to suit your needs.
If you're ducts have never been cleaned – or if you've just purchased a home, perhaps it's a good time to schedule a duct cleaning to ensure the health of your loved ones.
Knowledgeable Employee Available 24/7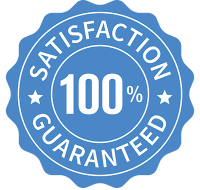 I just wanted to extend my thanks to your staff for a job well done. We buy some things based on price, but when it came to buying our new furnace/ac unit, this decision was based solely on our interactions with your staff and their service. We had two previous service calls on our old furnace and both of those were impeccable service. This was just a very smooth and professional transaction and I wanted to let you know how much I was impressed with your staff and wanted to pass my thanks on to them.
We got 3 estimates for replacing 2 heating and air conditioning units in our home. There is an upstairs and downstairs unit. Brackett's estimate was the lowest. They answered all of our questions about the estimate and we made a few changes. We are very satisfied with the installation and would use them again.

Serving The Tri-State
Since 1949