Reason #1: Inefficient Heating and Cooling Equipment
Did you know that heating and cooling accounts for between 50% – 60% of the average American household's energy budget? To maximize your resources, the one thing you can do that will make the greatest impact is to replace your old, inefficient home comfort system with a new, more efficient one.  
HVAC technology improvements make it easy to reduce your overall energy usage and costs. For example, you can purchase a gas furnace that is now up to 95% efficient, which translates to a better use of your energy dollars and more money staying in your pocket. 
Updated SEER ratings that differentiate between geographical regions in the U.S. mean that the lowest SEER for air conditioners that can be purchased in the Evansville area is 14. To break this down, for every numerical increase in SEER, you save approximately 10% in energy costs. Updating your older 8 or even 10 SEER system can save several hundred dollars per year.
Reason #2: Lack of Regular Maintenance
Less than half of U.S. homeowners have regular tune-ups for their HVAC equipment, meaning they do not take the time to ensure their home heating and cooling units are properly cleaned and maintained. 
Regularly scheduled maintenance is an easy way to keep your HVAC system running efficiently and at peak performance. It also allows the technician to discover and repair broken or malfunctioning parts before they become major challenges. Neglecting to properly care for it can cause premature system failure as well as void most manufacturers' warranties.
During a tune-up, the system is thoroughly checked and cleaned, including blower motors, valves, connectors, compressors and filters.
Knowledgeable Employee Available 24/7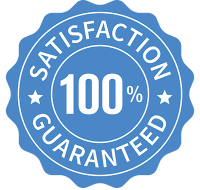 I just wanted to extend my thanks to your staff for a job well done. We buy some things based on price, but when it came to buying our new furnace/ac unit, this decision was based solely on our interactions with your staff and their service. We had two previous service calls on our old furnace and both of those were impeccable service. This was just a very smooth and professional transaction and I wanted to let you know how much I was impressed with your staff and wanted to pass my thanks on to them.
We got 3 estimates for replacing 2 heating and air conditioning units in our home. There is an upstairs and downstairs unit. Brackett's estimate was the lowest. They answered all of our questions about the estimate and we made a few changes. We are very satisfied with the installation and would use them again.

Serving The Tri-State
Since 1949