Brackett Heating and Air prides ourselves on being a multi-faceted company. Our belief is to provide our customers with complete comfort, even going outside of the typical heating and cooling norms. If you have questions regarding the types of services we perform, please don't hesitate to give us a call. One of our Home Comfort Specialist will be happy to assist you.
If constant, comfortable temperatures are what you're looking for, a Geothermal Heat Pump may be the right solution for you. Using the earth's natural constant temperatures, a geothermal system transfers, and dissipates heat proportionally throughout your home, giving you a year-round comfort that is hard to match. With the proper application, these systems offer cost savings that can potentially pay for themselves over 7 years.
Mother Nature has a tendency to show her face in the most inopportune times! Whether it is a major snow storm, or the unpredictable Midwest spring-time storms, you never know when your power could go out. What better way to be prepared than to have Brackett Heating and Air install one of Generac's backup generators for your home. These generators are fully equipped to power your entire home or only select appliances. You will never miss a beat with these generators since they are capable of automatically switching power in seconds. Let Brackett Heating and Air help you keep the lights on while staying comfortable all year long.
Knowledgeable Employee Available 24/7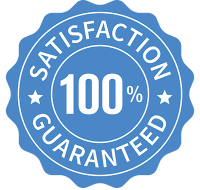 I just wanted to extend my thanks to your staff for a job well done. We buy some things based on price, but when it came to buying our new furnace/ac unit, this decision was based solely on our interactions with your staff and their service. We had two previous service calls on our old furnace and both of those were impeccable service. This was just a very smooth and professional transaction and I wanted to let you know how much I was impressed with your staff and wanted to pass my thanks on to them.
We got 3 estimates for replacing 2 heating and air conditioning units in our home. There is an upstairs and downstairs unit. Brackett's estimate was the lowest. They answered all of our questions about the estimate and we made a few changes. We are very satisfied with the installation and would use them again.

Serving The Tri-State
Since 1949