During this Covid-19 pandemic, we at Brackett Heating & Air prioritize your safety. That is why we are doing all we can to ensure that when we arrive at your home, we are not bringing germs with us. Our staff will greet you wearing a logo'd mask and shoe coverings every time. Right now during air conditioning season, you may request that we only work on the outdoor unit and hold off on coming indoors to check your thermostat. Your unit will still be cleaned to the fullest extent and should you have any concerns regarding your thermostat, feel free to give us a call at any time to discuss what may be happening. Rest assured, though, that if you choose to have us come inside, we will take every precaution to keep you and your home safe.
We also offer ways to keep your home safe-guarded against unwanted bacteria, germs and viruses, like Covid-19. Take a look at these videos to see what you can do to add great protection to your home against Covid-19.
iWave Air Purifier Highlights:
Tested and shown to inactivate 99.4% of the Covid-19 virus within 30 minutes
Tested and shown to inactivate 90% of Human Coronavirus 229E within 60 minutes
Ion-Generating device that produces the highest available ion outputs
Does not create ozone or harmful byproducts
Self-cleaning options that require no maintenance, no replacement parts
Universal voltage and mounting that allow it to work with almost every unit
3-year warranty
Designed to last up to the life of your air conditioning unit
Commercial or residential
Removes 99.9% of mold spores, pollen, dust and pet dander
Removes more than 95% of fine particles absorbed by the lungs down to 0.3 micron
Removes or destroys 90% of flu and cold viruses, infections bacteria like MRSA and other living organisms down to 0.01 micron
Destroys household odors and volatile organic compounds from sources like cooking fumes, pets, cleaning supplies, paints and solvents and carpeting and upholstery
Does not produce any ozone and actively works to reduce ozone, a known lung irritant
MERV 16 Filter exceeds the minimum recommended filtration level for hospital treatment rooms
Knowledgeable Employee Available 24/7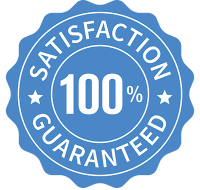 I just wanted to extend my thanks to your staff for a job well done. We buy some things based on price, but when it came to buying our new furnace/ac unit, this decision was based solely on our interactions with your staff and their service. We had two previous service calls on our old furnace and both of those were impeccable service. This was just a very smooth and professional transaction and I wanted to let you know how much I was impressed with your staff and wanted to pass my thanks on to them.
We got 3 estimates for replacing 2 heating and air conditioning units in our home. There is an upstairs and downstairs unit. Brackett's estimate was the lowest. They answered all of our questions about the estimate and we made a few changes. We are very satisfied with the installation and would use them again.

Serving The Tri-State
Since 1949